Excursions
On Monday, 22 July, the Workshop will adjourn early. If you are interested in exploring Knoxville with fellow IHW colleagues, the following excursions have been organized exclusively for IHW attendees. The excursions are optional and not included in the registration fee. If you need to pay for your excursion separatly from your workshop registration please contact register@conferencesolutionsinc.com. Please note space is limited and sold on a first come basis so please sign up early to secure your spot!
TREE-BASED ADVENTURE COURSE - $65 (price include round-trip transportation and access to the Adventure course):
Navitat Knoxville's tree-based adventure park at Ijams Nature Center is designed to thrill, educate, and inspire! Ziplines, bridges, nets, tunnels and more! After undergoing safety training, you'll take a short walk in the woods to the Treehouse, our central platform from which all six adventure trails begin. Each adventure trail consists of 10 to 12 challenge elements connecting you from tree to tree to tree… you'll exit the course by zipline, a downward climb on a net, or an easy, controlled descent using equipment that lowers you to the ground. Once you finish an adventure trail, it's back to the Treehouse to choose your next adventure or try the same trail again to become a real master – your choice!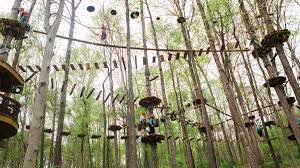 Photo Credit (https://www.navitat.com/knoxville-tn/)
STANDUP PADDLEBOARDING AT MEAD'S QUARRY LAKE - $32 (price includes round-trip transportation, 1 hour stand up paddleboard rental and access to Ijams Nature Center):
The sparkling blue lake of Mead's Quarry at Ijams Quarry is surrounded by tall rock cliffs make a beautiful setting for a calm-water paddle. Enjoy an hour of paddling around the lake, and explore the rest of Ijams Nature Center, which is full of hiking and biking trails, before returning to the Convention Center on one of the designated IHW buses.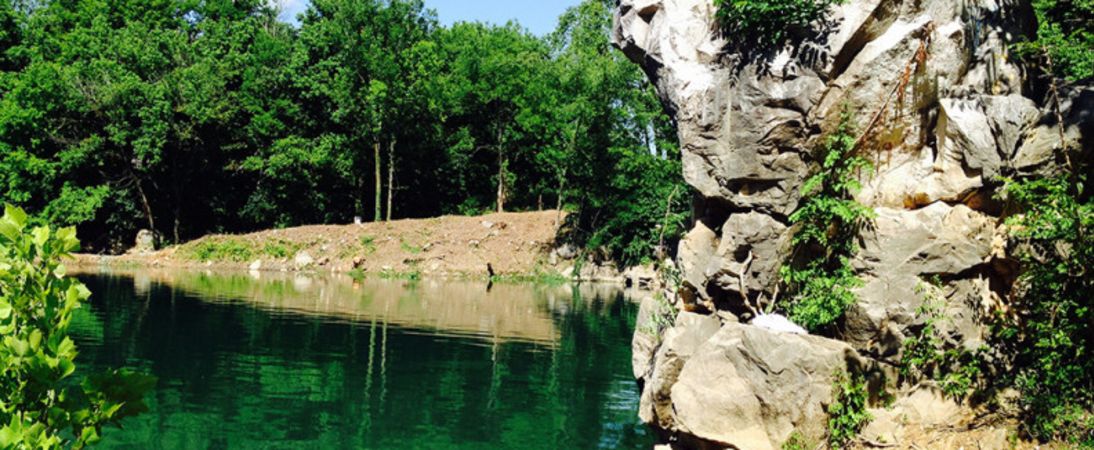 Photo Credit (https://www.visitknoxville.com/listings/meads-quarry-park/644/)
KNOXVILLE BREWERY TOUR - $49 (includes four brewery tours, tastings at each location, and round-trip transportation):
Explore Knoxville's breweries with your backstage pass to local beer. Tour four breweries with a wide variety of tastings as your guide takes you behind the scenes where you will learn the history of local breweries and the brewing process from grain-to-glass. Cheers!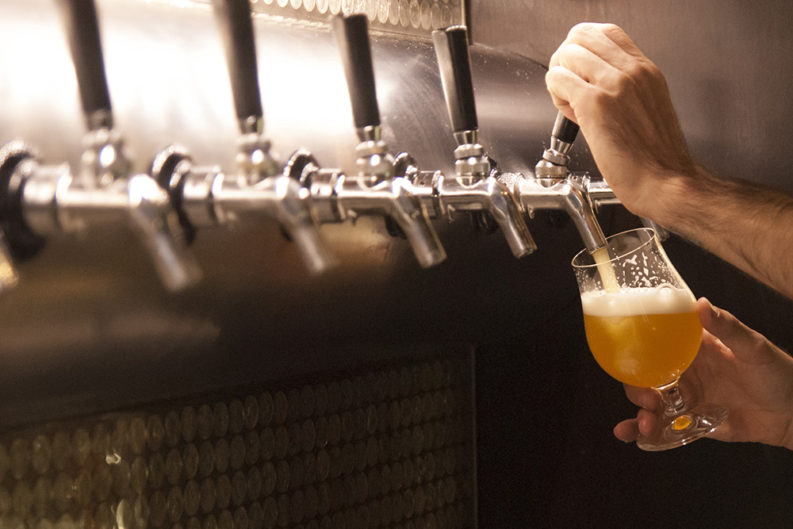 Photo Credit (https://www.knoxmercury.com/2016/06/08/guide-knoxvilles-booming-breweries/)
KNOXVILLE WALKING FOOD TOUR - $99 (include multiple food tastings. Please note this tour is a walking tour and will depart from the Convention Center):
Explore Downtown Knoxville's Renaissance by traveling with an experienced, local guide through revitalized neighborhoods of Market Square, Gay Street & the Old City. Learn the history of the city including special insights on local culture, art, and architecture. Enjoy multiple food tastings of signature and specially selected dishes at some of Knoxville's best new and iconic restaurants featuring local products in Southern & Appalachian cuisine. Enough for a meal and more for most!
​
DOLLY PARTON'S STAMPEDE DINNER ATTRACTION - $99 (includes dinner and entertainment, and round-trip transportation. Please note this attraction is approximately 60 minutes away):
Dolly Parton's Stampede Dinner Attraction is an extraordinary Americana dinner show with thirty-two magnificent horses and a cast of top-notch riders. Filled with friendly North and South competition, thrilling horse riding stunts, spectacular special effects, phenomenal musical productions plus a mouth-watering four-course feast complete with a delicious dessert! Also, Dolly Parton's Stampede's SKEETER & NUGGET™ show delivers a huge helping of family-friendly comedy at every show!

Photo Credit (https://dpstampede.com/)
SOLD OUT

- KAYAKING AROUND SEVEN ISLANDS - $55 (price includes round-trip transportation and a kayak rental):
Explore the Wildlife Refuge around Seven Islands on the French Broad River! This four-mile kayaking trip is described as the perfect stretch for beginner kayakers with a combination of flatwater and easy shoals. The river divides between Seven Islands and you will be able to explore the various inlets and nooks before heading downstream for pickup.