Travel and Transportation
McGhee Tyson Airport (TYS) is a 20-minute drive to the Knoxville Convention Center.
Taxis will be available and range from $25 - $35.
UBER or Lyft are available for pick up and drop off and range from $15-$25. When a ride share is booked through the app, the passenger will receive instructions regarding the designated meeting location. Directional signs are available to assist passengers looking for their rideshare vehicle.
DRIVING DIRECTIONS: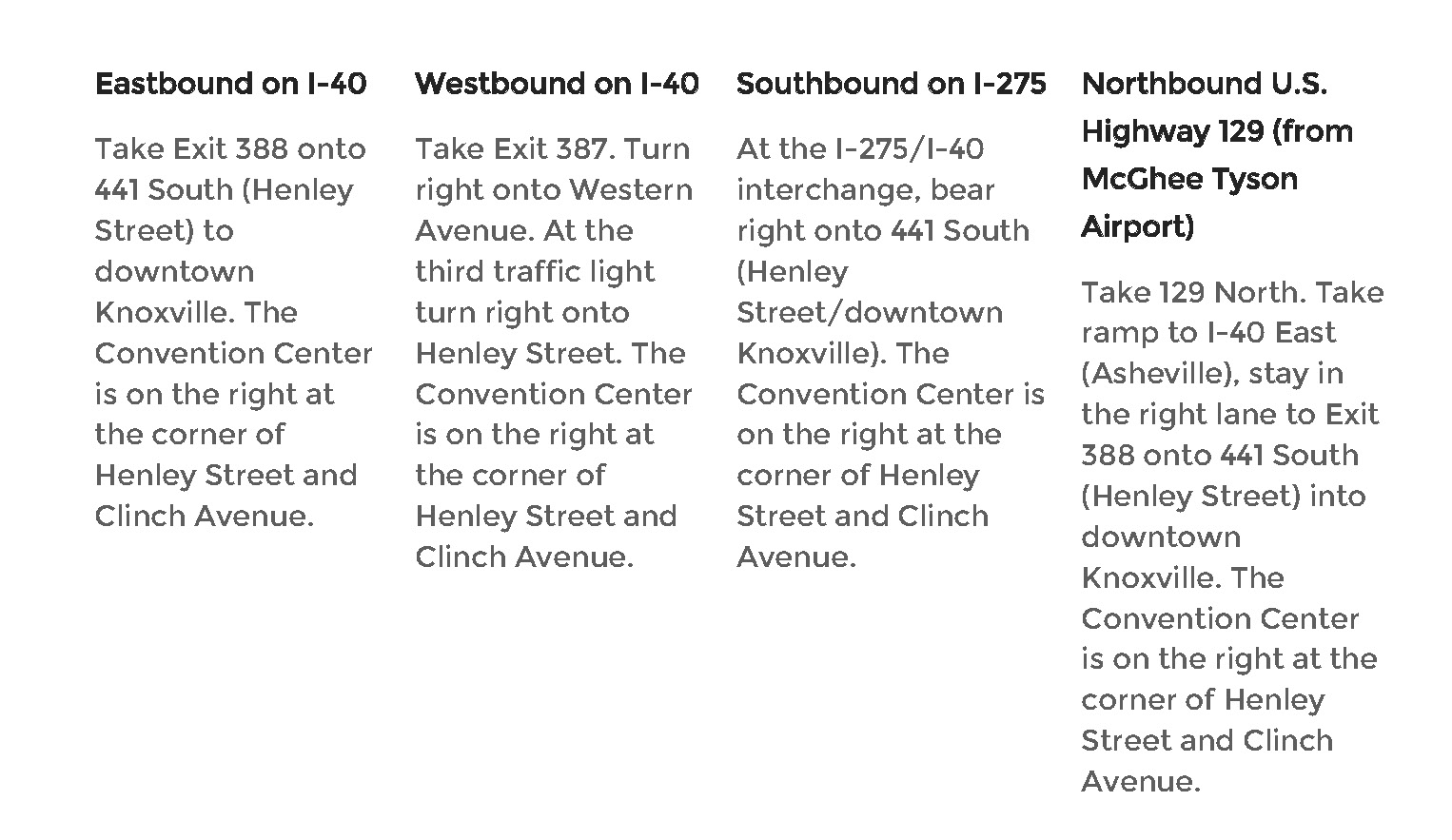 PARKING:
Surface parking lots, metered spaces and garages are located within walking distance of the Convention Center. In addition, all city-owned downtown garages are free after 6 p.m. and on the weekends. Those staying in downtown hotels also have access to their parking facilities.
If you need parking for a person with disabilities, please contact us at (865) 522-5668, Monday through Friday, between the hours of 8:30 a.m. and 4:30 p.m. Eastern.
Download a PDF of Parking Map: HERE